Donate to Bridge to Healing Foundation

Support Chloe's Challenge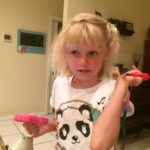 Chloe has entered her teen years. Every day presents a new obstacle.  At age 13, Chloe remains nonverbal with few daily living skills.  Chloe uses the Proloquo2Go app on her iPod attached to her belt throughout the day to communicate her requests.  With love and support from family, friends and therapists, we continue to have hope for better days ahead.
Woo Hoo! Chloe was potty trained this year — a huge, huge hurdle.  Thanks to our behavior team, consistency on everyone's part and gummy bears, Chloe is using the bathroom well.  Our goal this year to increase use of communication on her iPod and widen her vocabulary, along with more daily living skills such as making her bed, setting the table, folding her clothes.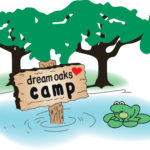 This summer, we have big plans with costly camps with the goal of increasing independence as we look at Chloe's challenging future. She will attend several overnight residential camps. We had great success at Dream Oaks Camp in Bradenton, Florida (about 3 hours away) last summer.  Chloe adjusted to sleeping in a cabin for the first time (and Mom had to adjust to Chloe being away with people she didn't know!).  The counsellors and directors were incredibly supportive and amazing.  They learned to drink their morning coffee before Chloe woke up or else it the java was on the ground due to Chloe's awful behavior of throwing everything in sight!  We're sending Chloe to Dream Oaks Camp again this summer.

Our big adventure will be to drive up from Florida to Virginia as a family, and let Chloe experience Camp Easterseals UCP in New Castle, Virginia for nine days.  Camp Easterseals UCP has been running camps for children and adults for 60 years so we're hopeful that Chloe will enjoy this outdoor experience along with horse back riding, rock wall climbing, zip lining and swimming.
These camps are very expensive and we are asking for support to help send Chloe to residential camps to teach her independence along with learning new skills.  Maybe, even make a friend.
Please support Chloe with prayers and support through the Bridge to Healing Foundation, a 501 (c)(3) non-profit organization.  Bridge to Healing keeps 25% of the donation to maintain scholarships and the rest goes to camps and therapies for individuals like Chloe.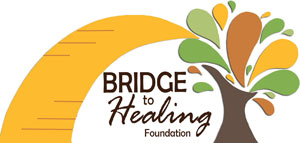 Donate to Bridge to Healing Foundation
501 (c)(3) non-profit organization
Real Life Autism Video
Going the extra mile for autism!
Chloe's family will run several races this year in honor of Chloe's Challenge.
March 25:

Easterseals UCP 5K Great Glow Run in New Bern, NC

(Cindy)
April 1:  7 Mile Bridge Race in Florida Keys

(Cindy & Jim)

April 11: 5K Puzzle Peace Run and Cindy & Jim's 3rd wedding anniversary
April 16: 5K Resurrection Run at St. Paul's Church in Weston 

(Cindy, Jim, Carly, Chloe, Caroline & Miss Patti)

May 9:

9 Mile Quad Crusher

 

(Cindy & Jim)

Future races to come in 2016